[Editor's Note: Sign up to receive '10 Things' in your inbox on Friday mornings + more rad content in Slash — a daily newsletter curated by yours truly.]
1. Independent Music & Art Festival
June 16, noon. Better known as IMAF, this fest on Indy's Old Northside was created to honor local musicians and artists, and it continues to do just that 15+ years later. More than 100 vendors will be on site, and you catch performances by Native Sun, Bonesetters, Coyote Talk and many others. I'll be volunteering, so feel free to say hi if you have any idea what I look like. 
Harrison Center, 1505 N. Delaware St., FREE, all-ages
2. Brickyard Vintage Racing Invitational
June 15-17, times vary. Some of the finest vintage and historic machines in the world will take to the track this summer during the Brickyard Vintage Racing Invitational. Hundreds of cars from all eras will compete, including a new series of exhibition races, which will showcase pre-World War I era race cars. Fans can get up close to cars and drivers, plus displays of 1920s era tools, parts, and period clothing.
Indianapolis Motor Speedway, 4790 W. 16th St., prices vary, all-ages
June 16, 3 p.m. After more than a decade break, Taste of Broad Ripple returned in 2017. The all-day celebration of everything the neighborhood has to offer was a huge success. So it comes as no surprise to learn that the event is back again this year. They'll be 40 vendors on site, 30 of which will be offering food, live music, a kids tent, beer garden and more. 
The Vogue, 6259 N. College Ave., $7, all-ages
June 16, 6 p.m. It's the final home bout of the season for your local roller derby squads as the Tornado Sirens skate against the Indiana All-Stars and the Warning Belles against Flint Roller Derby. The Tornado Sirens have only dropped one bout this season, so expect another good outing from them. It's also LGBTQ Pride Night at the Fairgrounds as the NRD have partnered with Indiana Youth Group for the evening. 
Indiana State Fairgrounds, 1202 E. 38th St., $17, all-ages
June 16-17, 10 a.m. With more than 270 artists from across the nation, there's a reason this juried art fair continues to be ranked one of the best in the county. 
Between 16th and 20th streets, FREE, all-ages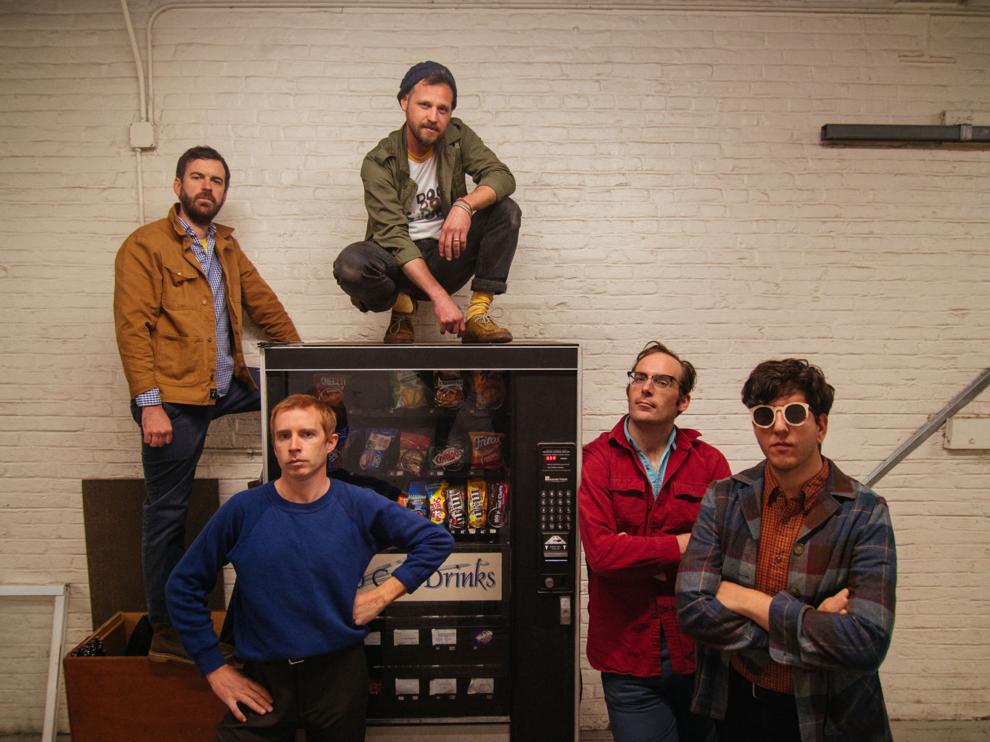 June 16, 5 p.m. I think it's fair to say that Sun King is Indiana's most well-known brewery. It's hard to find a bar in the city that doesn't have at least one of their beers on tap. To celebrate nine years of brewing, they're throwing another big anniversary party, where Grapefruit Jungle will be tapped and Dr. Dog (among others) will take the stage. Can't wait to see what they brew up for their 10th. Seth's got chats with Scott McMicken (of Dr. Dog) and (Sandy) Alex G, ahead of their sets at Sun King Saturday. 
123 N. College Ave., $30+, 21+ 
June 15, 7:30 p.m. LaMontagne's 2004 album Trouble has been in solid rotation for years now, but the singer/songwriter recently released his 7th studio album Part Of The Light. He'll stop in Indy in support of it, with Neko Case opening. 
Farm Bureau Insurance Lawn, 801 W. Washington St., $35+, all-ages
8. Who's Yo Daddy: A Hip Hopera
June 15-17, times vary. Bobby, a young rapper on the edge of stardom, finds out he is about to be a father and panics. Performed by members of the ACT Academy together with seasoned adult actors. 
Madame Walker Theatre, 617 Indiana Ave., prices vary, PG-13

9. Rent
June 15-17, times vary. Do I enjoy paying rent? Not really. Can I afford to purchase a home? Definitely not. What does this have to with the musical? Absolutely nothing. Two decades after its first show, the Pulitzer Prize and Tony Award-winning musical returns to the road for an anniversary tour. 
Clowes Memorial Hall, 4602 Sunset Ave., prices vary, all-ages
10. Juneteenth
June 16, 11 a.m. Juneteenth is a holiday commemorating the announcement of the abolition of slavery in Texas in June 1865. See The Reel West with curator Johanna Blume, enjoy performances by Premium Blend, Freetown Village Singers, interact with a community booths and more. 
Eiteljorg Museum, 500 W. Washington St., FREE, all-ages