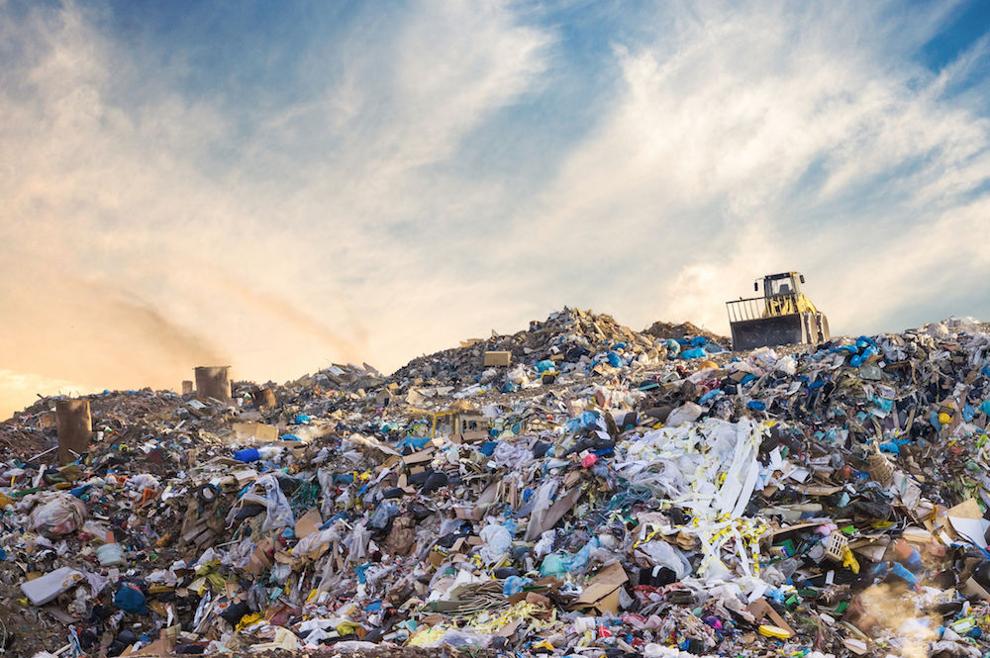 Hoosiers had reason to be concerned about their own health and that of the environment around them in 2018. STDs were on the rise, health insurance is set to be harder to obtain, and budgets are being slashed. But, it wasn't all bad: Local environmental rules will continue to be enforced, carbon monoxide testing is now more available, and CBD and medical cannabis are on the march.
Here's a look at our top stories from 2018 related to personal and environmental health. Click the titles to link to the original stories.
President Donald Trump's proposed EPA budget calls for a funding cut of $2.6 billion, from its current $8.3 billion. State Rep. Carey Hamilton warned Hoosiers on Sept. 6 that proposed federal cuts to the budget of the Environmental Protection Agency would hurt Indiana programs that protect the state's waterways and air.
Indiana currently has 39 sites across the state that are defined as toxic areas by the EPA, including Bennett Stone quarry in Bloomington, Reilly Tar & Chemical Corporation in Indianapolis and Tippecanoe Sanitary Landfill in Lafayette. When these sites are able to be cleaned up, Hamilton said they can be used for new economic activity.
Nearly 2.3 million cases of chlamydia, gonorrhea, and syphilis were diagnosed in the United States in 2017, surpassing the previous record set in 2016 by more than 200,000 cases.
This marked the fourth consecutive year of sharp increases in these sexually transmitted diseases, according to preliminary data released Aug. 28 by the Centers for Disease Control and Prevention (CDC) at the National STD Prevention Conference in Washington, D.C Caitlin Conrad, STD prevention program specialist at the Indiana State Department of Health, said Indiana has seen similar increases, due to a variety of factors.
The HIV outbreak in Scott County, Indiana that reached epidemic proportions in the middle part of this decade could have been reduced dramatically if state officials had acted sooner, says a study from the Yale School of Public Health. The study published in The Lancet in September says there were warning signs as early as 2004 that an HIV outbreak could occur in the region because of an increasing number of cases of prescription drug abuses and opioid overdose In 2008, local authorities were recommending that syringe-exchange programs be allowed to reduce the risk of HIV spreading, the study reports. But they were rejected by state officials.
The outbreak had already peaked when then-Gov. Mike Pence, now vice president, declared a public health emergency in late March 2015, according to The Lancet research. The Lancet is a weekly general medical journal founded in 1823 that publishes original research articles like the Scott County study. After resistance from the Pence administration, the executive order the former governor signed only allowed Scott County to have a needle exchange for 30 days.
Kroger announced it will gradually end use of single-use plastic bags and transition to reusable bags across all stores by 2025. Seattle-based QFC will be the based company's first retail division to make the change. The Cincinnati-based company expects QFC's transition to be completed in 2019.
Planned Parenthood of Indiana and Kentucky announced the closure of their Fort Wayne health center July 9. According to PPINK, the closure is a direct result of intimidation and harassment of patients, providers, and supporters led by Allen County Right to Life and other anti-abortion groups in the Fort Wayne area. Speaking at the press conference, Christie Gillespie, President and CEO of PPINK, said the closure was effective immediately, though it will not be permanent.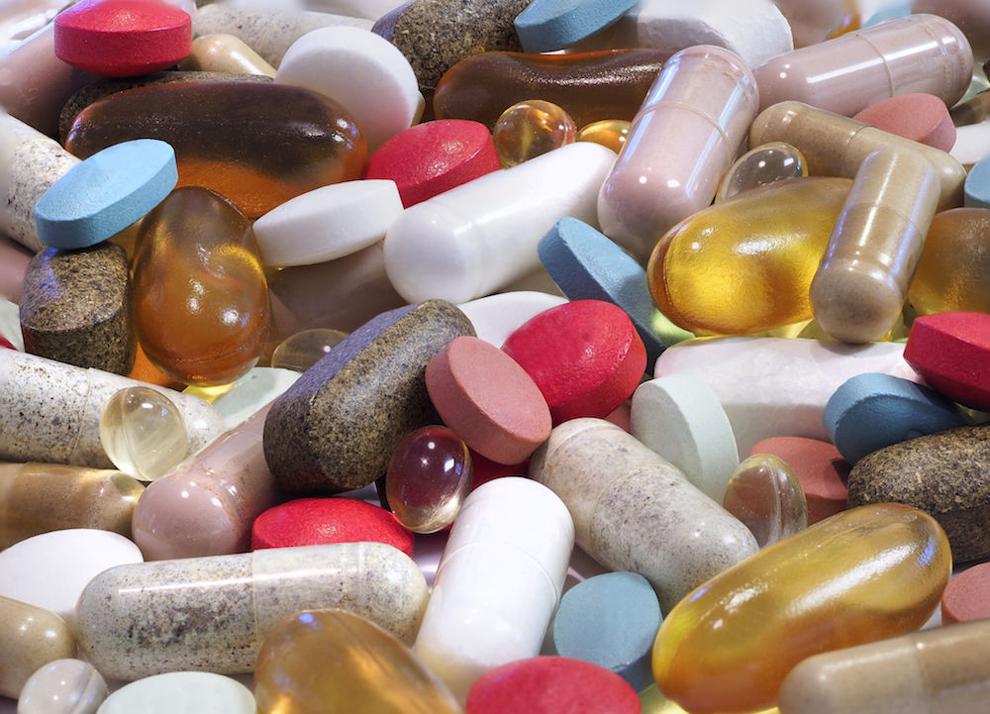 As a result of Senate Enrolled Act 100, which passed in the General Assembly earlier this year, people will be able to get their vehicles checked at their local participating fire department at no cost. SEA 100 took effect July 1. Vehicles, especially those 10 years or older, should be tested twice a year because the exhaust systems are prone to leaks, allowing the dangerous gas to seep into the vehicle. Symptoms of carbon monoxide poisoning include headache, nausea or even confusion. 
A bill limiting local communities' ability to provide oversight and impose some control on construction site run-off was narrowly defeated by a 6-5 margin on Feb. 19. House Bill 1096, which was heard in the Senate Environmental Affairs Committee, would have barred local authorities from imposing more stringent run-off requirements than what is authorized in Indiana code. The bill had passed 70-24 in the House. The Hoosier Environmental Council stated in a newsletter that they oppose the bill because they are worried the bill will increase sediment pollution, which is a major source of contamination of lakes and rivers.
Indiana will continue to provide health coverage for low income Hoosiers thanks to a three-year extension of the Healthy Indiana Plan. The HIP extension will also allow Indiana to use an additional $80 million in federal funding to combat the opioid epidemic across the state. The additional funding will provide access to inpatient, outpatient and residential treatment options for addictions. 
State health officials are preparing to implement a plan to require Healthy Indiana Plan recipients to work, go to school or volunteer in their communities if they want to continue to receive coverage. Starting in 2019, HIP members will be required to work, go to school or volunteer at least 20 hours unless they are pregnant, medically frail, over the age of 59 or taking care of a young child. The initiative will require HIP recipients to devote 20 hours per week across eight months each year to certain activities, including traditional employment, education, job skill training or community service. The rollout begins in January and will be complete by July 2020. 
Indiana has a higher number of babies' umbilical cords testing positive for opiates than the national average. Through a program in which nearly 3,000 cords from 21 hospitals were examined, data showed that one in seven—or 14.37 percent—tested positive for opiates. The national average is 10.8 percent. Indiana's Family and Social Services Administration has unveiled two new programs as part of its effort to combat the state's drug epidemic. One initiative will help Hoosiers find treatment providers that have been certified by the Division of Mental Health and Addiction through a recovery website, www.in.gov/recovery. The second is the opening of a new addiction residential treatment unit at Richmond State Hospital, which will specialize in treating patients with an opioid addiction.
Fentanyl-related overdoses in Marion County have risen dramatically in recent years, with Black residents being particularly at risk, according to the results of a new study. The study was conducted by the Center for Health and Justice Research at the Indiana University Public Policy Institute. Dr. Brad Ray, School of Public & Environmental Affairs associate professor, led the study, which was published last month in the journal Addictive Behaviors. Ray examined fentanyl-related overdose trends in Marion County from 2010 through April 2017. In 2011, Black residents in the county had a 3 percent risk of fentanyl-related overdose death, and whites had a 9 percent risk. In 2017, that changed to 61 percent, and 46 percent, respectively. Black women, in particular, face an increasingly high risk of death from fentanyl-related overdoses. In 2017, Black females had a 62 percent risk rate of fentanyl-related overdose deaths—the highest of all study groups—compared to a 40 percent rate of risk for white women.
Last month, Indiana Senate Democrats—led by Minority Leader Tim Lanane, D-Anderson, and Sen. Eddie Melton, D-Merrillville—unveiled their priorities for the new year, which included proposing legislation to legalize medical cannabis.
In March, Gov. Eric Holcomb signed into law Senate Enrolled Act 52, which allows all Hoosiers to buy and use cannabidiol (CBD) oil that contains less than .3 percent tetrahydrocannabinol (THC), the substance that gives users a high. Sen. Karen Tallian, D-Portage, has once again filed medical cannabis-related bills ahead of the start of the 2019 legislative session. She filed two bills Dec. 18. The first would establish a Cannabis Compliance Commission, which would oversee state regulation of anything related to the sale, use, or consumption of cannabis. The other would legalize recreational marijuana possession of less than 2 ounces.