Just south of Indianapolis, Franklin's downtown district offers a variety of businesses.
All around the courthouse, small businesses decorate the streets. The town's square has boutiques, restaurants, and cafes without a single chain business insight. With multiple similar businesses, some may assume that competition between the stores exists, but the entrepreneurs of Franklin disagree.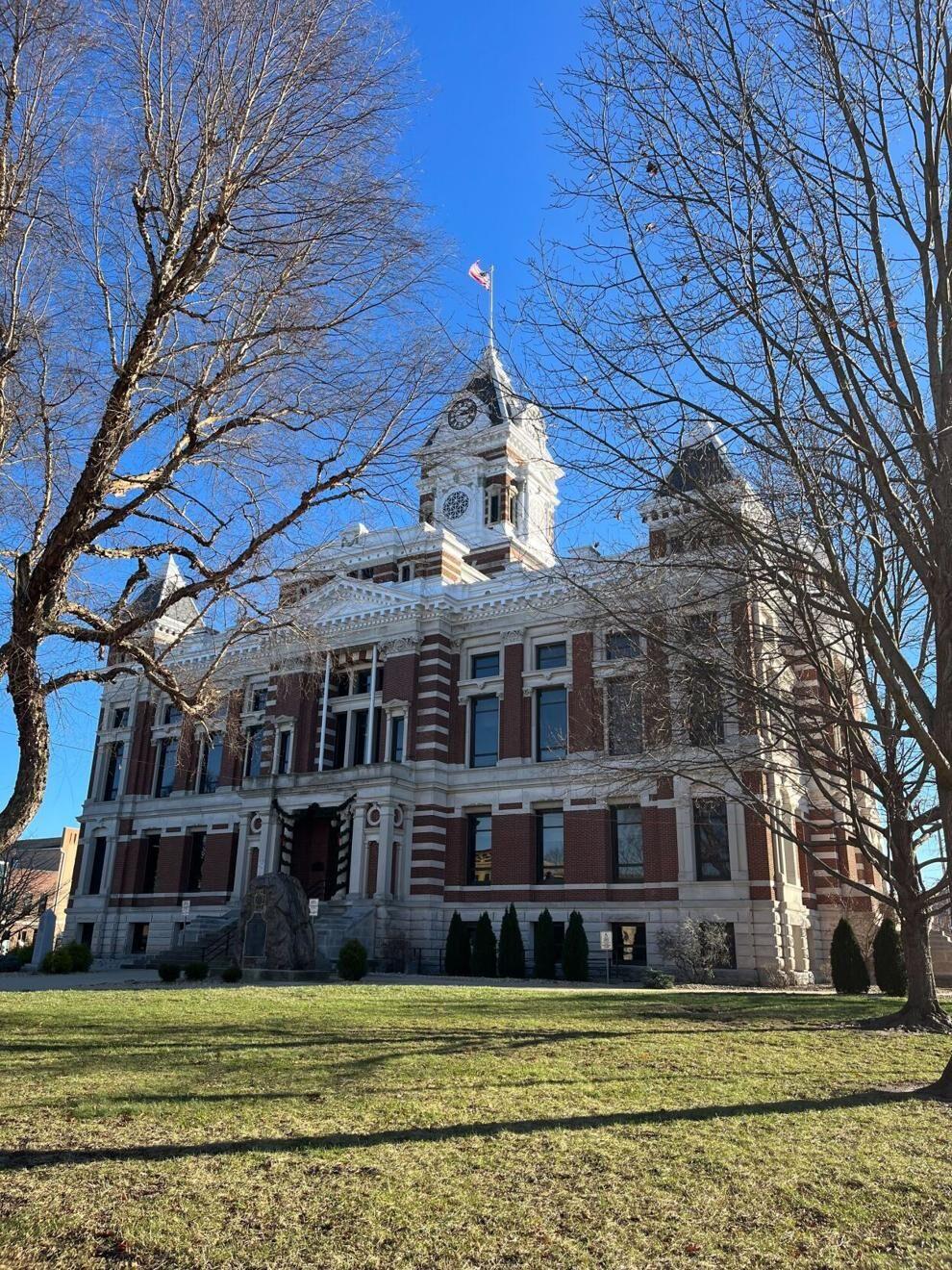 Coffeehouse Five (CH5) is a nonprofit cafe that first opened in Greenwood in 2014. It is owned by husband and wife Brian and Michelle Peters, who opened their second location in Franklin in 2020. CH5 also serves as a church on Sundays, and all proceeds from the cafe are used to provide free marriage and addiction counseling services to Central Indiana residents. 
Before opening in Franklin, the owners didn't know much about the town's atmosphere. 
"It's actually kind of interesting. I grew up in Columbus not far from here. We originally lived and raised our kids in the Center Grove area, but we really didn't spend much time in Franklin," Brian Peters said. "Obviously we knew about Franklin and what it was, but I had not spent much time here."
A few years ago, Peter's youngest son attended Franklin College. 
"We started to come to town for my son's basketball games and spent more time here, and we just kind of fell in love with the community," Peters said.
Peters said when he and his wife were opening their store last year, residents expressed concerns about how CH5 and other cafes could share business.
"People said, 'You know, you've already got Benjamin's, you've got Main and Madison, and you've got 1823 Bakehouse,' but our view of it has always been that it's kind of more of a symbiotic relationship. I feel like we all do better, the more of us there are."
Even though it is a nonprofit, Peters said they always try to source the best coffee and offer the best church experience simultaneously.
Above all, Peters said he wants his business to succeed while also succeeding with others. More business owners in the community reflect this positive way of thinking. 
"If you're an antiquer and you go and there's one store in Franklin, that's fine, but if there's five stores in Franklin? You're gonna make a day of it! When you have a cluster of similar businesses like we do in downtown Franklin, I think that's really important to not only get people to come (to Franklin), but to get them to stay," said Rosie Chambers, executive director of the Franklin Chamber of Commerce.
Chambers recalled a recent experience with a first-time guest to Franklin. 
"A first-timer to our office visited a few weeks ago. They went into one of the shops looking for something, and even though that shop didn't have it, the owner recommended the customer visit another store a few doors down," said Chambers. "They refer customers to each other. Other places may have that competition between businesses, but ours want their neighbors to succeed."
Whitney Atkerson, the owner of Norma Jean's Pastries, opened a storefront after selling her macarons at Franklin's farmers' market for years. 
Atkerson said what makes her store different from other bakeries is that she sells primarily macarons, which cannot be found anywhere else in town. She also offers vegan options in the summer, when more ingredients are available.
The Chamber of Commerce helped Atkerson connect with other business owners. 
"I got to meet all the small businesses, and they helped me out, like Main and Madison. They've been great at helping me out trying to find new charities and stuff to give back to," she said. "Franklin is a great community to be a part of."
Atkerson said that with having a specific area of baking expertise, she knows how to best help customers. 
"I am terrible with American cakes. I'm awful at them. I despise doing them and don't even say that I do them. I can always recommend (other bakeries). And then, if someone's looking for, like, specialty cookies or something like that, they'll come to me. We just refer each other." 
Hometown Nutrition, an Herbalife storefront on the edge of Franklin's downtown, is different from other cafes because of its healthier options. It was opened last year by Alyx Fleshman and her husband, Riley, who grew up in Franklin. 
Alyx Fleshman mentioned the importance she has found in staying involved in the community. 
On Nov. 16, Hometown Nutrition partnered with Franklin College's Zeta Tau Alpha chapter, donating part of its proceeds to the sorority that day. Fleshman said this is a common occurrence. 
"We do a ton of give-back events, and I think Franklin loves it. I know we still need to reach out to even more people, but we're really just trying to be a part of Franklin's community and make an impact on the community," Fleshman said. 
On Hometown's Facebook page, they often donate drinks to other businesses and bring drinks to local schools, fire departments, and police departments. They also regularly do holiday giveaways and try to incorporate other businesses around town. 
Molly Frische, the owner of Brick Street Boutique, has been in business since 2013. When she first opened her store, Franklin's town square didn't have the same amount of options that it has today. 
"At the time, there was a lot of transition going on in town. It was a lot different eight, nine years ago than it is today. There were not nearly as many businesses, especially the coffee shops and restaurants. Options were very limited," Frische said. "Having so many businesses now has helped our customer growth. We all try to work together just to grow our own businesses and promote the city itself." 
Frishe said that she's extremely close to others who inhabit the stores around the courthouse. 
"I have some great friends and resources for advice around town," Frische said. "I have a great relationship with the other business owners. It's really nice."