Everything is connected in the realm of social services. You can't recover from addiction if you're living on the street. You can't shelter in place – to protect yourself against coronavirus –  if you have no shelter.  
"When one support mechanism goes away for a client, it affects all of the other issues," said Alan Witchey, president and CEO of the Damien Center, a nonprofit that provides a wide variety of services for its clients including HIV testing and support for HIV positive individuals. 
The Damien Center also operates a food pantry, which has seen an increase in demand over the past two months. 
"We serve over 500 families a month in that program and we've actually seen an increase in requests," said Witchey. The pantry, he said, is the sole source of food for two-thirds of their clientele, according to self-reported feedback. He went on to describe the pantry's adjustments to operations due to COVID-19.
"We're trying to bring people in very quickly and move them out very quickly," he said. "When, in the past, people might have been hanging out in the lobby and we would have a line. The line is now outside – social distancing. We bring people in, one person at a time, get them their pantry order, and get them back out so that we can be safe for everybody."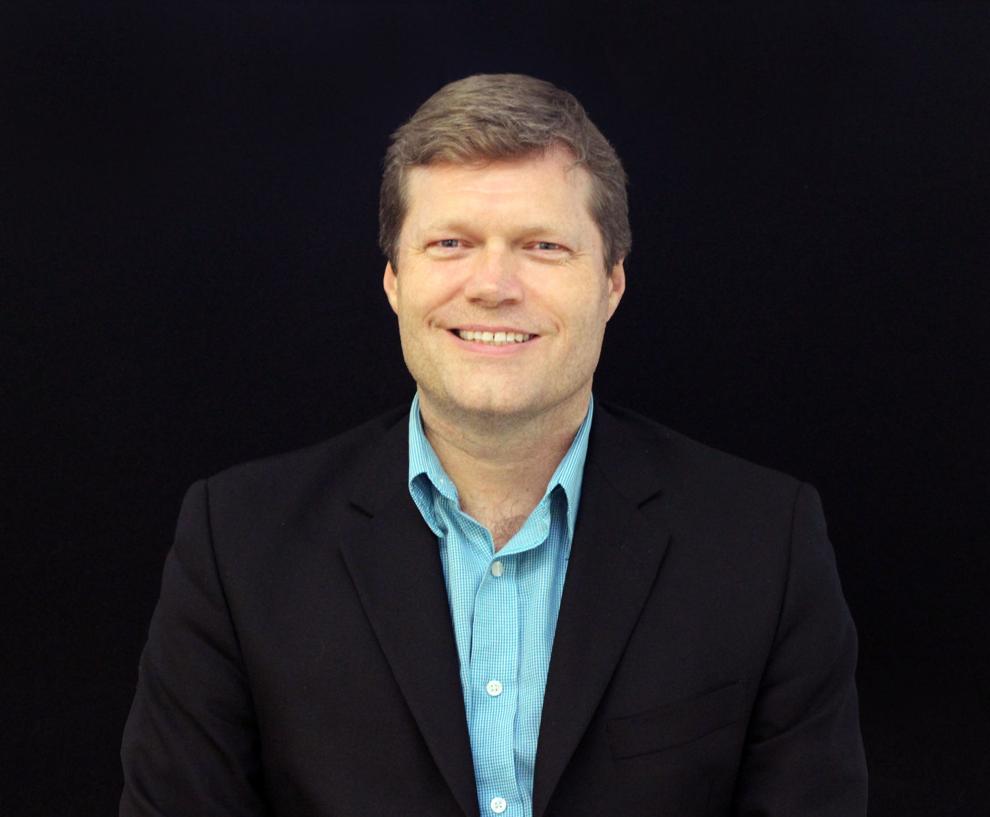 Before COVID-19, the Damien Center received foodstuffs from Kroger. "We would get grants to buy food from them. Right now, it's been really hard because they don't have the ability to serve us. They're having a hard time keeping food in stock so instead we're doing things like providing more grocery gift cards that allow people to go to the store and purchase groceries directly." 
Other food pantries in the Indianapolis area are also seeing significant increases in terms of both clientele and demand.
"We've been operating our pantry for the past year out of All Souls Unitarian Church," said Satchuel Cole who runs No Questions Asked Food Pantry. "But due to the virus, the church building has been quarantined until the virus is under control. So we had to temporarily move operations to The Church Within. Because of this we now serve out of both locations. The number of people we were feeding each week has gone from roughly 80 people a week to 600 a week."
In Indiana as a whole, according to the Map the Meal Gap Study, one in eight people are struggling with hunger. For children, the statistic is one in six. Considering this study was conducted in 2019, before the onset of the pandemic, it's likely that these statistics don't capture the full extent of the current problem.
Robin Hood, food pantry coordinator of the Little Help Food Pantry in northwestern Indiana, said that demand has gone up by 50 percent. The pantry is operated out of the Lake Village Presbyterian Church in Lake Village, approximately 20 miles south of Gary.  
"People pull in, I go out and register them," said Hood. "We have masks and gloves on. They stay in their vehicle. When I'm done talking with them, we have their food already set up on the table. One person from the vehicle goes and gets it out to the table. They take it and put it in the car; We sterilize the table and put the next set of groceries out."
The Little Help Food Pantry is open for two hours every Tuesday. Formerly, clients were allowed to pick up groceries every month, but recently the rule has been relaxed so people can pick up groceries once a week, because of what Hood describes as the "emergency" situation. "It's hard to feed this huge amount of people every week," she said. 
Strict social distancing measures, instituted to prevent virus spread, have made engaging with people in need more difficult across the board.
"I know that we're concerned about it," said the Damien Center's Witchey. "We know that there are certainly people in our client base that would come in every day and be at our building. It was a bit of a refuge for people to be able to hang out. We no longer allow that because we can't have a group in our building and we know actually that some of our clients have gone back to drinking or using their drug of choice. That is really bad."
Sometimes the Damien Center staff, when they do engage – they still provide in-person essential services like HIV testing – find that their clientele are unaware of the COVID-19 pandemic. "They were coming in and we were educating them about the virus at the same time that we were trying to explain some differences in the way we're providing programs," said Witchey.
There's also a lot of anxiety about COVID-19 among those who do know, and who might be tempted to self-medicate to ease their anxiety.
 "Those people ... may find that they are taking more illicit substances and really struggling at this time," said Cameual Wright, Indiana medical director for CareSource, one of the country's largest Medicaid managed plans.
Like the Damien Center  – which has moved as many people as possible to a telemedicine approach – CareSource is directing many clients to telemedicine and online providers.
Overall, more people seeking counseling for substance abuse or other issues will, at least initially, have to contact providers remotely than before COVID-19.
"We are really encouraging people to use technology to their benefit," said Wright. "And there are several different technological avenues that people can utilize if they're experiencing problems with substance abuse. There are helplines. So SAMHSA, which is the Substance Abuse and Mental Health Services Administration has a national helpline. CareSource also has a 24-hour nurse helpline. And we also have an addiction line that people can call that provides confidential information and referral to services for individuals who may be experiencing substance use. There are several websites that individuals can turn to.  12Step.org provides general 12 step support. Alcoholics Anonymous and Narcotics Anonymous have websites as well. The Indiana state government has a great website Know the O Facts that is all about opioid addiction and recovery, and that provides some information as well. There are mobile apps that are available ... something called Sober Grid."
While Damien Center doesn't operate a homeless shelter, they have been working with shelters to identify HIV positive individuals and put them into safer housing. 
"We've reallocated funding that we have to provide a 30-day stay at hotels," said Witchey. "We know that many of those clients that are homeless and HIV positive are far less likely to be adherent to their medications. That's a problem because they're far less likely to be virally suppressed; They could pass the virus on, they could be less healthy. So it's really important for us that we get that group into a safer place."
Witchey calls the Damien Center a "one stop shop model" for providing social services.
"We're trying to address all the social determinants of health under one roof," he said. "Because we know that's when clients are most successful. When they have to go to one place for food and another place for medical care and another place for mental health services or legal services, the clients are just far less likely to follow through. So they're going to always come in to get the food. They're always going to come in to get housing assistance. They can come in and we can connect them to other services."