Wendy Vogt's interest in migration patterns is as personal as it is academic. Vogt's grandparents fled Mainland China in 1957. Her mother, 8-years-old at the time, was entrusted to a female smuggler for that journey. The family reunited in Hong Kong. They eventually settled in Los Angeles, where Vogt was born and raised. 
Vogt is associate professor in the department of anthropology and affiliate faculty in global and international Studies, Latino Studies, and women's, gender, and sexuality studies at IUPUI. She is the author of Lives in Transit: Violence and Intimacy on the Migrant Journey, published in 2018.
Vogt started her research on Central American migration in 2008, long before the subject became a daily news item. She learned about her subject by working for a year as a volunteer in a shelter for Central American refugees in Oaxaca, Mexico.
Her research focused on the forces driving refugees to the U.S. from Central America, and what their journeys entailed. During the COVID-19 pandemic, the situation has only become more difficult for Central American migrants —  and for the undocumented in the U.S.
During our phone conversation, I asked Vogt about her family history, her research, and her ongoing concerns about Central American migrants and the undocumented in the U.S.
Note: This conversation has been edited for length and clarity.
DAN GROSSMAN: Did the experience of your parents and grandparents as refugees feed into your choice of anthropology as a field of study?
WENDY VOGT: Coming to the U.S. as refugees was definitely part of our family narrative. I grew up in Southern California and had lots of friends who are from mostly Mexico but also other places in Latin America. I knew about their family stories and what it's like to be an immigrant and, before I started graduate school, I lived in Mexico for a year ... So it came together to help me develop my interest in understanding migration and the impacts on families and communities and what that means.
GROSSMAN: Tell me about your experience volunteering at "Casa Guadalupe".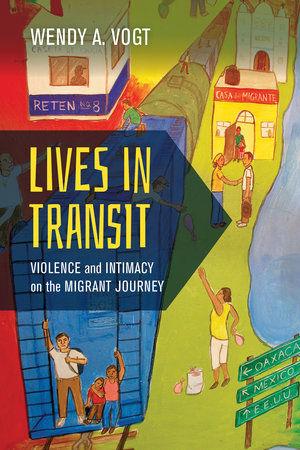 VOGT:  That's just a pseudonym for a shelter that I worked in Oaxaca, Mexico. I went there with funding for my dissertation research. I had a Fulbright-Hays grant and funding from the National Science Foundation to do that research, and I was interested in Central America migration and violence that people experience. But I worked at the shelter for a few reasons. One, because the context that I was studying was violent. The shelter was a much more secure place for me to conduct research than just finding people hanging out at the railroad tracks, for example. It was also strategic. It was easier to do research in that setting. People were more comfortable speaking to me after I had gotten to know them and to build rapport over the few days of being at the shelter. But it was also a way for me to give back to the community and to put my day-to- day efforts towards working for migrant rights and social justice.
GROSSMAN:  You argue that violence and impunity are key processes in "a multi-layered migration industry." Can you give me an example of how this is so?
VOGT: If you read further into the book you would see that I talked about different kinds of economies. I talked about global economies and histories of neoliberal policies in Central America and how those processes contribute to the reasons why people are fleeing their countries now and why there's so much political and economic uncertainty in people's home countries. But the core of my research is on local economies that develop in transit communities. I'm talking about economies based on kidnapping of migrants or holding people ransom or forcibly recruiting people to work for the drug cartels, but also the way local communities and local people are making their living selling everyday items or food to the migrants passing through their towns.
GROSSMAN:  Did your research which ultimately led to Lives in Transit fill a vacuum in existing research?
VOGT: I think so. When I started my research in 2006, the public certainly wasn't thinking about Central American migration —  not until 2012, when there was a so-called unaccompanied minor crisis, during the Obama administration. But there also wasn't very much scholarly attention to Central American migrant journeys ... Now there are more scholars in the U.S. and Mexico doing important work on Central American journeys.
GROSSMAN: You call migration a liminal process. How is that so?
VOGT: I'm using the terminology in a couple of different respects.That's a term that anthropologists think about a lot in terms of theoretical concepts when people who are having a major transitional moment in life that we call them a rite of passage. A liminal state is part of the process but I was thinking of migration as well, mostly because people are not home and they're not yet at their destination, right? They're physically in between these two spaces. Yet this liminal state —  the physical in-between but also kind of the social in-between — lasts for quite a long time while they're on their journeys …  So they're kind of physically between two places but also they aren't connected to their social networks, legally, they're not citizens but they're undocumented people ...  It's a difficult legal arena for people who are just transiting through a country like many Central Americans are transiting through Mexico.
GROSSMAN: What is the reception of Lives in Transit been like in terms of starting a conversation among scholars and perhaps more importantly, lay persons?
VOGT:  I've gotten a lot of really nice messages from scholars — people I don't know who have read the book or they've taught it in their classes and their students have read the book. I've done a couple of Skype sessions in classes and been able to talk with students across the country. So that's been really rewarding to have people read it and so I think the reception has been pretty positive. 
I've been able to present my work obviously at IUPUI. So, I've had opportunities to be interviewed by various media sources and last year during the hysteria over the migrant caravans. People were very interested in what I had to say.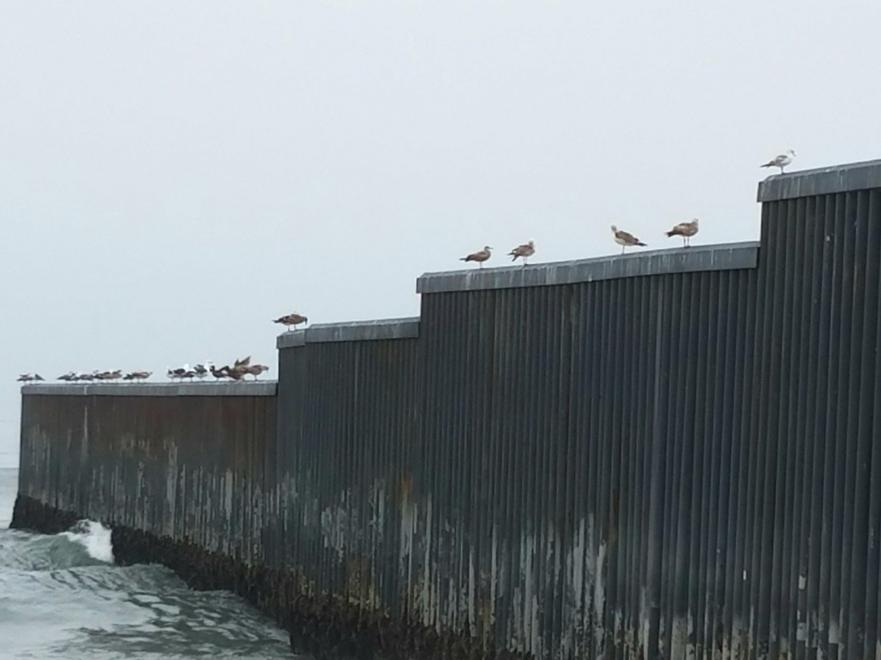 GROSSMAN: Have you had the opportunity to interview any undocumented or come across any undocumented being here in Indianapolis?
VOGT: I haven't formally interviewed but I certainly have spoken with people who are undocumented. I'm really passionate about the work that some of our students who part of the Indiana Undocumented Youth Alliance, which is a local organization that gives scholarships to students who are undocumented or have DACA [Deferred Action for Childhood Arrivals status]. And so I've been really inspired by their work and the work that they're doing in the local community.
GROSSMAN: Has the plight of Central American immigrants become more difficult under the Trump administration?
VOGT:  Absolutely. It has, I think, in terms of U.S. policy, once people arrive at the border, but also in terms of the pressure that the U.S. has put on Mexico to further securitize its migration routes and make traveling through Mexico more difficult. The situation in Central America has been really difficult and deteriorating for years. It's not something new that started with the Trump administration. But Mexico has for a long time cooperated with the United States, and cracked down on immigrants at different points in time. So again, that's not something new that's happened with the Trump administration, but we've certainly seen more pressure and Mexico has continued to crack down on people who are coming through. But I think what has really shifted is the rhetoric around immigrants and the discourse around people and why they're coming.
There's lots of myths about who these folks are —  just straight up lies about who's coming —  but also the policies in terms of family separation at the border. And what's called "Remain in Mexico", where Central Americans who are legally seeking asylum in the United States are being returned to Mexico to wait until their cases are being processed even though we know how dangerous it is for Central Americans to be in Mexico. That's been, I would say, one of the most outrageous [and] deadly things that has happened is that we're sending people who are seeking asylum here back to Mexico where there are documented kidnappings and violence. I think that's also been really different under this administration.
GROSSMAN: I'm wondering if you've thought about the recent murder of nine members of the Mormon community in Mexico. It makes me think about many undocumented Americans are in in Mexico seeking medical treatment and going there to retire. It got me to think about where you were talking in the introduction of Lives in Transit about different economies and how there's free trade of goods, but there's not a free exchange of people.
VOGT: We're so focused on people from Mexico or Central America who come to the U.S. but there's lots and lots of Americans who travel south, who live in Mexico, or are crossing the border to get dental treatment or get medication or for various reasons. The border has become more dangerous. And those economies have been affected, certainly, along the border. And I think that, again, the violence that we're seeing along the border / south of the border is connected to these processes of militarization and smuggling. The only reason why smugglers have a market is because of the border militarization. If we didn't have so much militarization and people were able to cross in a safe way there would be no need to hire smugglers so those kinds of criminal activities really depend on the state. 
GROSSMAN: What is your biggest concern regarding migrants during the COVID-19 epidemic?
VOGT:  One of my largest concerns right now is seeing what's happening within the ICE detention facilities. There seems to be an increase in cases in those detention facilities and people who are vulnerable who aren't getting the healthcare that they need. We saw one of the first deaths of a detainee in an ICE facility last week in California. There was another example of detainees that were transferred from the northeast, to facilities in Texas and California, and dozens of those people had tested positive for COVID-19 ... I was just looking up statistics and one in four cases of ICE detainees who have tested positive for COVID-19 are in facilities in Texas. There are over 800 cases and so I think that's really worrisome. People are so close together and aren't getting the protective gear that they need  ... We're also seeing that in the prison system in general in the U.S., but many of these folks are asylum seekers, and escaping violence, and they're in detention and now their health is even more at risk.
GROSSMAN: One of the new policies is just turning back Central American refugees at the border and also flying them back to their own countries. Isn't there a danger that the societies accepting these refugees aren't prepared for this influx?
VOGT:  Most people are being told to not travel to not cross borders to not fly and yet we are physically moving the people into other countries, going against what the recommendations are and bringing COVID-19 to places that otherwise wouldn't have that exposure. The New York Times just ran a piece of about coronavirus in Latin America and how underreported a lot of the cases are and how it's less visible, but in some places like in some certain in Guayaquil, Ecuador, in Quito, Ecuador the numbers are really high and rival some of the worst hit places in New York and in Italy, and yet we hear very little about that. I think part of it is an issue of visibility. But there's a lot of people suffering in Latin America as they don't have the resources that we have in the United States or Europe. So I think we're going to see the consequences and impacts of that as well and it's just frankly inhumane.
GROSSMAN: What are some of the other challenges for Central America migrants during COVID-19?
VOGT: From what I understand there's less people who are actually making the journey right now because the borders in Guatemala and Honduras have also closed and people are not leaving right now. But, with the economic crisis, we're going to obviously see an increase in migration in the future. That's just how things work. But in addition to refugees, the folks that I'm really concerned about are just larger immigrant communities in the United States, and the agricultural workers the folks who are working at meat packing plants and the people who are undocumented who don't have access to the emergency relief funds.
GROSSMAN: Is there a personal story, say, from your experience in that refugee center that stands out to you? One person that you think about or draw inspiration from?
VOGT: I think about … a couple that I met that were being threatened there from El Salvador. The husband just refused to be part of a gang, but they were going to kill him unless he participated and he had just found out that his wife was pregnant. They fled El Salvador because they were having a baby and they weren't even interested in coming to the United States. They just settled in Mexico and actually had the baby and stayed where we lived in Oaxaca. But I think it was a really kind of powerful story. It's not a mystery that people are being pulled to the United States. They're fleeing conditions that are simply unliveable and it's just a matter of life and death.