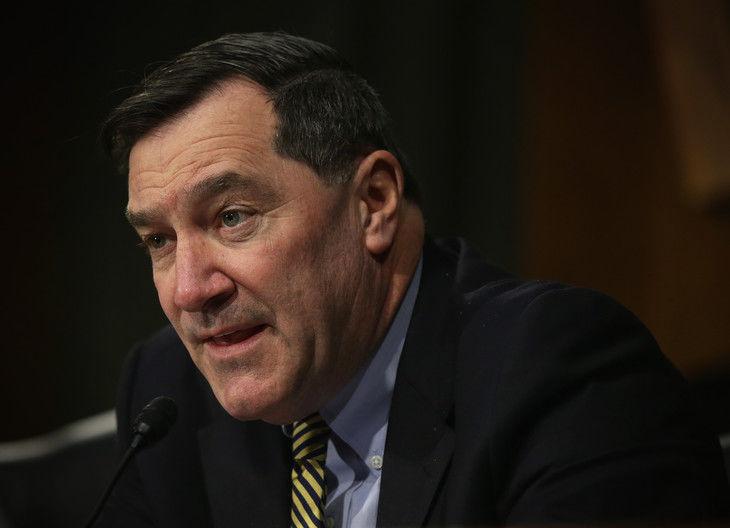 The so-called "Blue Wave" heard crashing over so many parts of the nation during the 2018 Midterm Elections failed to make even a splash here in Indiana's congressional races.
And, based on what I've been hearing from Democratic leaders in the weeks since, I do not have great confidence they have learned anything from this disappointing result.
While Pence sat prone in his seat looking as if he was fervently forming a silent prayer that the Rapture would begin at that very moment, Trump bragged about his gains in the upper chamber of Congress.
"Excuse me, did we win the Senate? Did we win the Senate?" he said.
At that moment, Schumer, seeming to sense an opening, turned to the cameras.
"When the president brags he won North Dakota and Indiana, he's in real trouble," he retorted.
The smirk on Schumer's face was one of deep satisfaction with his improvised zinger.
Yet, all I heard was the collective sounds of every progressive in those two states slapping their collective foreheads as they were simultaneously written off.
"When you talk 'Medicare-for-all'...you start losing the people in my state," Donnelly said. "When we start talking about, 'Hey, we're going to work together with the insurance companies to lower premiums,' that's what connects. The talk on the coasts just doesn't get it done in the middle."
"Over my dead body," Donnelly says to the camera, after it cuts back to a shot of him standing in front of Monument Circle.
Spoiler alert: Donnelly proceeded to lose the same state which democratic socialist Sen. Bernie Sanders won just two years prior in the Democratic primary. And, just for the record, Sanders won North Dakota, too.
The 2020 presidential election is next year, so, please, Democrats, act like Republicans just this once. Do you ever see them throwing their own base overboard trying to attract the other side? Of course, you don't. And, that's why they control nearly all the levers of power in this country.
Americans—yes, even Hoosiers—like progressive ideas, if you have the courage to fight for them.
If conservatives want to vote for a Republican, there will be one sitting right there on the ballot. You have to give your natural constituencies a reason to turn out at the polls.