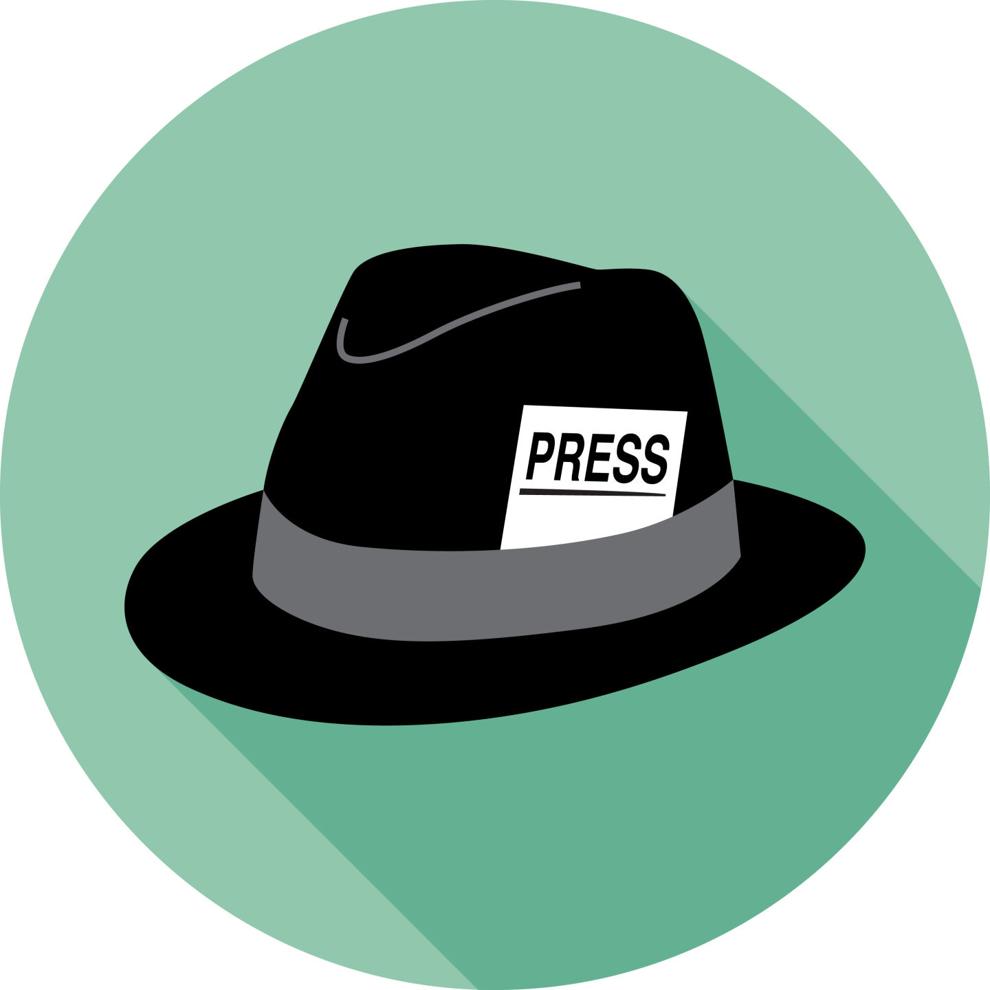 I just found out today is National Hug a Newsperson Day. Apparently, it used to be called National Hug a Newsman Day, but has since been changed for obvious reasons.
This instantly reminded me of another recent celebration I hadn't heard of before, Thank a Journalist Day, which occurred Wednesday, March 13.
It's always nice to be recognized for your hard work instead of being targeted because of it. With so many attacks on members of the press as the "enemy of the people" by certain vocal leaders in this nation, these celebrations are certainly a welcome change from what has, sadly, become the norm.
But, unless you are a close friend or family member, I don't need your hugs. (Though, I do appreciate the thought.)
What I need is for you to support the journalism outlets you rely on, and the journalists who work hard to keep you informed.
I feel like this needs to be said because of the results of a disturbing new study I read about, which was published Tuesday, March 26 by the Journalism project of the Pew Research Center.
Locally, the study found that only 13 percent of those surveyed in the Indianapolis area reported paying for local news in the past year. This tracks with the national figure of 14 percent.
But, wait, there's more.
"The study also highlights a widespread lack of awareness about the revenue challenges facing many local news media operations. Even amid declining revenues and staffing, 71 percent of Americans think their local news outlets are doing very or somewhat well financially," according to the study.
So, apparently, most people think their local media outlets are doing just fine, but not because they or most people they know are doing anything to help on a personal level.
Does anyone else see the problem here?
"From 2008 to 2017, newsroom employment in the U.S. dropped by 23 percent," reported Pew's Elizabeth Greco on July 30, 2018. "In 2008, about 114,000 newsroom employees – reporters, editors, photographers and videographers – worked in five industries that produce news: newspaper, radio, broadcast television, cable and 'other information services' (the best match for digital-native news publishers). By 2017, that number declined to about 88,000, a loss of about 27,000 jobs."
The result of this can be best described by the frightening new term: news deserts. These describe areas of the country with no daily local news outlet at all. There are now more of these than ever.
So, believe me when I say, that while hugs are nice, and thanks are always appreciated, the real support I, and those in my ever-shrinking field, could really use is financial. If you find value in the work of those looking for answers to the problems in your community, now is the time to step up. Otherwise, we simply can't keep doing it.