Spring is absolutely my favorite time of year. The winter has subsided. The temperatures have started to rise, but not uncomfortably so. Plus, my birthday is Monday, April 29. (OK, I may be a bit biased.)
But, over the last few years, an irritating botanical distraction from the joys of the season has watered my eyes and invaded my sinuses.
The blooming, white-flowered trees go by many names: Pyrus calleryana. Callery Pear. Flowering Pear. Ornamental Pear. Bradford Pear. New Bradford. Cleveland select. Autumn blaze. Aristocrat. Capitol. Chanticleer.
I just call them the enemy.
Why? Let's start with the smell. My goodness, the smell.
"These flowers, though lovely in appearance, smell like a mixture of rotting fish and semen," reported Business Insider's Dina Spector on April 25, 2013. "The compounds that make the Bradford Pear tree's flowers smell are likely due to a type of chemical called amines. … We come in contact with the smell of amines every day in the form of body odors, like under the arm pits."
But, it's not just my personal preference I'm stating. They're also an invasive species here in Indiana.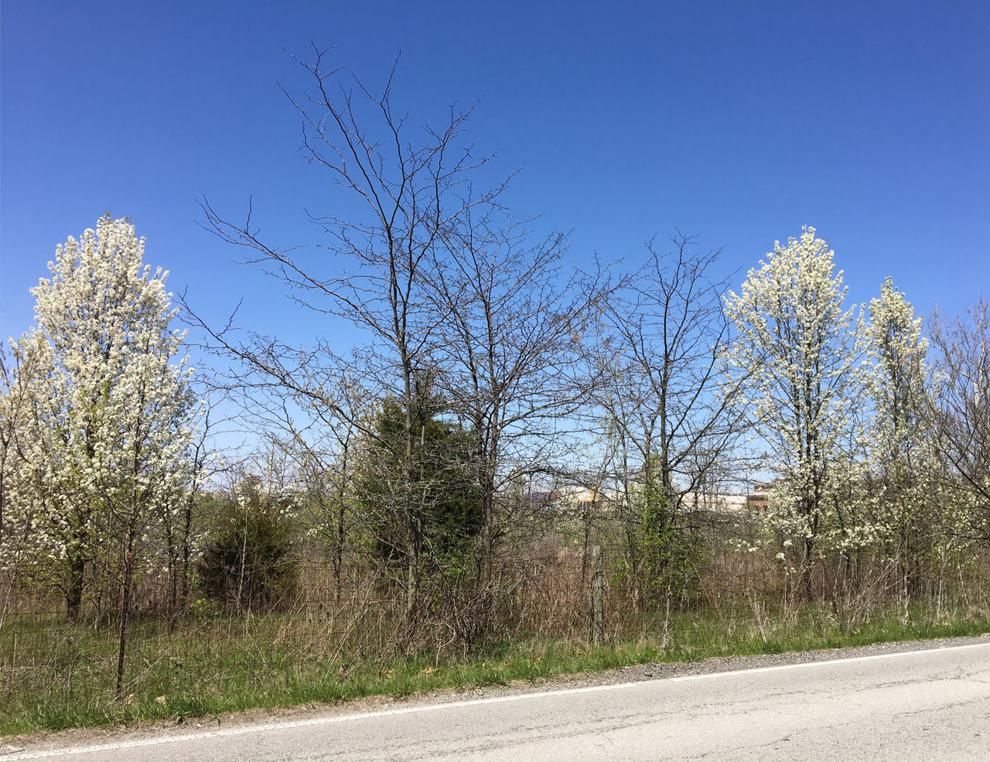 "The species is an aggressive invader of native forest, savanna, and prairie habitats across the eastern United States. Expansion of Callery pear is a serious problem as the species out-competes and suppresses native species that are much more desirable for wildlife habitat and forest health," stated Claire Lane, urban conservationist with the Hamilton County Soil and Water Conservation District, in a Thursday, April 4 press release.
They're favored as an ornamental tree by developers because the roots are so hardy, which is exactly what makes these pests so difficult to get rid of.
"Callery pear has a deep, strong taproot that limits pulling even small stems. Additionally, it actively stump sprouts meaning when cut or girdled, follow up herbicide treatment is necessary to kill an individual plant," stated Lane.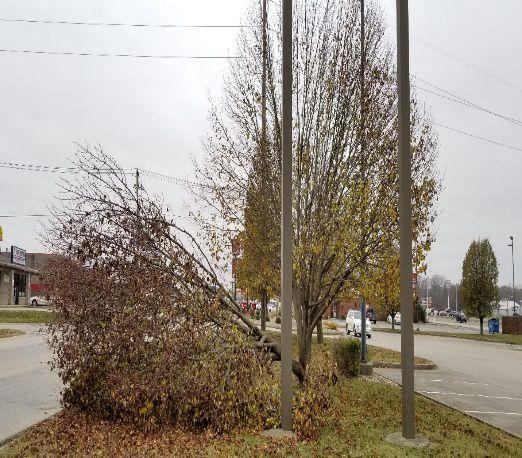 Despite the strong roots, the rest of tree is surprisingly weak.
"In addition to being invasive, these cultivars ... typically don't last long. They are structurally weaker and more easily damaged by storms than native trees," stated Megan Abraham, director of the Indiana Department of Natural Resources Division of Entomology & Plant Pathology, in a Friday, April 12 press release.
And, do you want to know what the worst part of these trees is? Despite the word "pear" sitting right there in the name, they don't even produce any actual pears! Instead, the small berries it does produce are exactly they've spread so far and wide.
"The abundant fruits are quickly dispersed by birds, including European Starlings and American Robins. This results in new Callery pear trees growing in a variety of habitats where birds travel and roost including forest, fields, and under powerlines," stated Lane.
Why not plant something else? (IDNR suggests serviceberry trees and Eastern redbuds as possible replacements.)
These flowering contagions might look nice for a few weeks a year, but I literally see no upside to intentionally planting a reeking, weak-limbed, invasive "pear" tree that produces no pears.
Which native tree would you like to plant this year instead of a Bradford Pear?