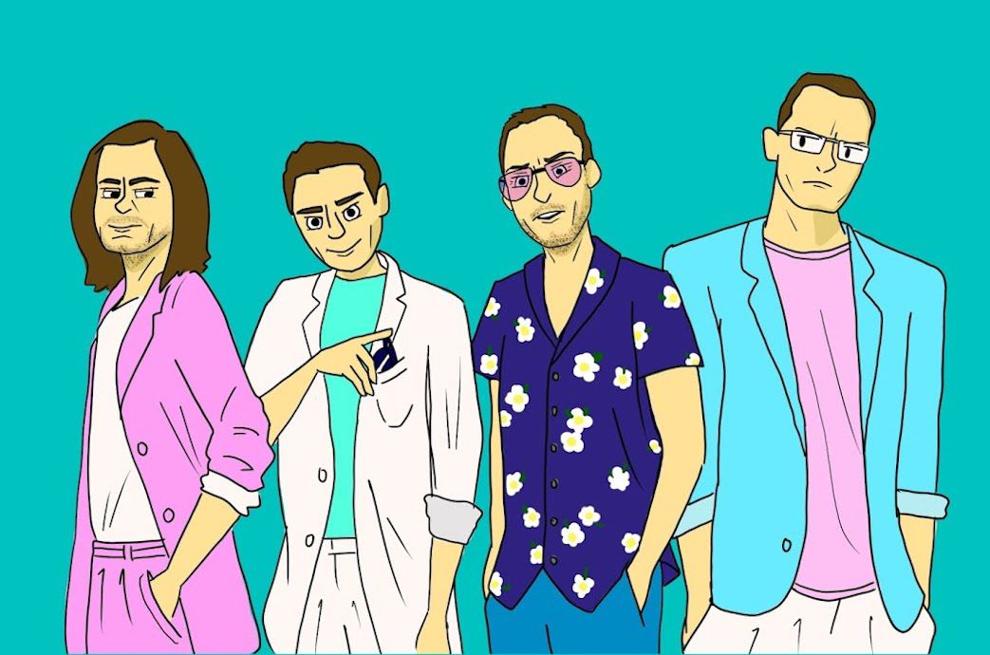 When Weezer's surprise album of cover songs, known as the Teal Album, was released digitally Thursday, I reluctantly listened out of a sense of duty.
But, all I could think of a skit from the Dec. 15, 2018 episode of Saturday Night Live.
The scene is a Christmastime dinner party with three couples, one of which, played by Kenan Thompson and Leslie Jones, just moved to the neighborhood.
The party quickly go awry when Weezer's cover of Toto's "Africa"—the first single from the new album—starts playing.
"Oh, now we're talkin'. Who put this on?" asks one half of one of the couples, played by Matt Damon.
"Real Weezer fans know they haven't had a good album since Pinkerton in '96," replies Jones' character.
I identified with Jones' character in this scene on a spiritual level.
One of the first cassette tapes I ever purchased—not counting Hangin' Tough by New Kids on the Block—was Weezer's debut, known as the Blue Album.
We all have albums that hit us at the right, formative times in our lives and become part of our identities, and the Blue Album certainly did it for me.
Weezer released their third album, known as the Green Album, in 2001, just days after I turned 18. I played this album on a loop, as well, and it caused me to go back and rediscover Pinkerton, which then helped give musical shape to my college experience.
Weezer has always leaned heavily on smirking nostalgia. Look no further than their video for "Buddy Holly," directed by Spike Jonze. The band inserts itself into a scene from Happy Days at Arnold's Drive-In. "Buddy Holly" was released in 1994. Happy Days started airing on TV in the 1970s. The show was set in the 1950s. Yes, the show was corny, and the band is poking fun at it, but like Happy Days itself, you can tell there's real affection for the past there.
The Teal Album—like Weezer itself at this point—is one bad joke that's gone on too long. When Weezer was at their best they took their disparate influences and made something greater than the sum of its parts. I can't think of one song off the Teal Album I wouldn't rather hear the original of instead. And, that goes double for their blasphemous rendition of TLC's "No Scrubs."
The posture of the Blue Album was: Yes, I love dorky things like KISS and Dungeons & Dragons, and you may think that's weird, but I love them.
The conceit of the Teal Album seems to be: Boy, these old songs sure are lame, huh? Isn't it funny that we, a self-aware modern hard rock band, are covering them?
"You don't understand what Rivers is going through right now," says Damon in the skit, referring to lead singer and guitarist, Rivers Cuomo.
"I understand Rivers better than he understand himself," Jones' character screams.
Maybe I should just be grateful Cuomo was able to connect me and so many others around my age. But, the Teal Album, and the unbearably arch attitude which led to it, just feels like a personal attack.