We attended a tour of the latest art exhibition at the Lubeznik Center for the Arts in Michigan City yesterday. "Well-Behaved Women" features a selection of works by female artists, going back as far as the eighteenth century. Curated by the LCA's Executive Director, Janet Bloch, with an assist from the Center's adventurous Exhibitions Director, Lora Fosberg, the show provides yet another example of how the LCA uses contemporary fine arts practice to make imaginative leaps designed to encourage visitors to think afresh about the world.
Going to an art exhibition in the midst of a pandemic is a little weird. You arrive at an appointed time. Wear a mask. Keep a "social" distance. Only so many people are allowed in the galleries at a time. All of this is done for the sake of personal health and safety. But there is an added benefit.  On the two occasions that we have visited, Lora Fosberg has served as our guide.  She's an accomplished artist herself, a passionate advocate for the works on view, with a seemingly effortless grasp of backstory, an insider's penchant for arts gossip and a sense of humor. It's not only edifying to see a show through Lora's eyes, it's fun.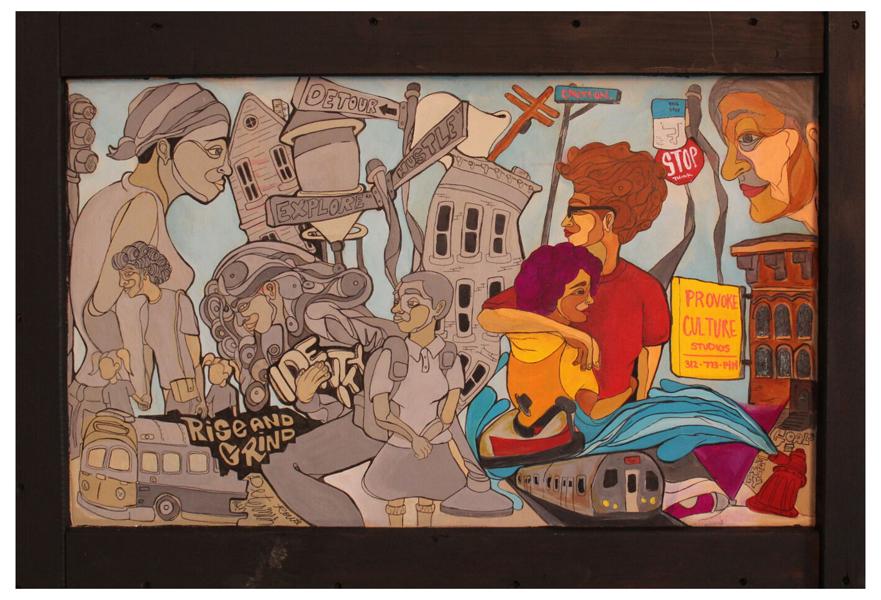 This changes the dynamic most of us are used to when it comes to going to galleries and art museums. Until now, the experience of strolling through a show has been largely solitary. This is especially true if you are one of those who favored earbuds and a pre-recorded guide. You snaked your way through fellow onlookers, with or without a voice in your head, seeking moments of private communion with the work of whatever artist you hoped might speak to you.
That intimacy is still possible at the LCA. But the experience now, in spite of distancing, is decidedly social and that, I think, is good. One thing that has set the Lubeznik Center apart from most other community arts organizations has been its decided emphasis on cutting edge art. This means the works on view are liable to be layered in how they convey their meaning or, on the other hand, remarkably blunt, with little trace or interest in what ordinarily passes for eye appeal. The first question such works pose is whether they are even works of art.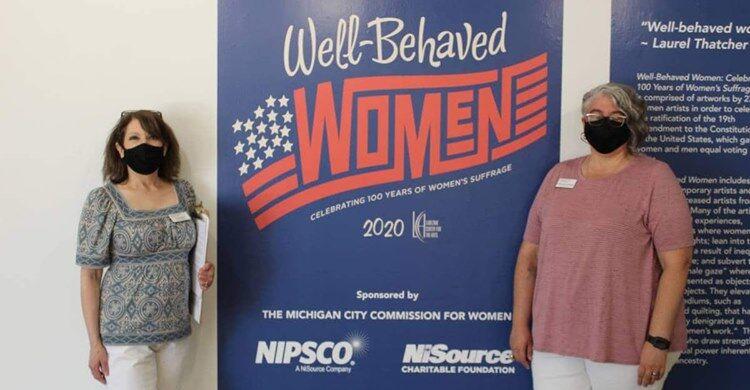 This is why the tours offered at the LCA are so refreshing. They help make the art accessible in ways that are congenial and hospitable, while still leaving room for the kinds of intimate encounters that can trigger personal connections.
And connections are what it's all about. They are what activate the imaginative leaps that are necessary if we are to find our way — as individuals and groups — through the thicket of social, cultural and environmental brambles snagging our social fabric and tearing at our seams. Imagination is not about escape; it's what it takes to wrap ourselves around that which is bigger and harder than reason and its habits can comprehend.  It's where art begins.
Such leaps are on offer at the Lubeznik Center for the Arts in Michigan City. Admission is free. Call 219.874.4900 to learn more about setting up or joining a tour. Go to lubeznikcenter.org for general visitor info.
David Hoppe's new book, Midcentury Boy: My Suburban Childhood, From Ike to the Beatles, is available at Amazon.com.