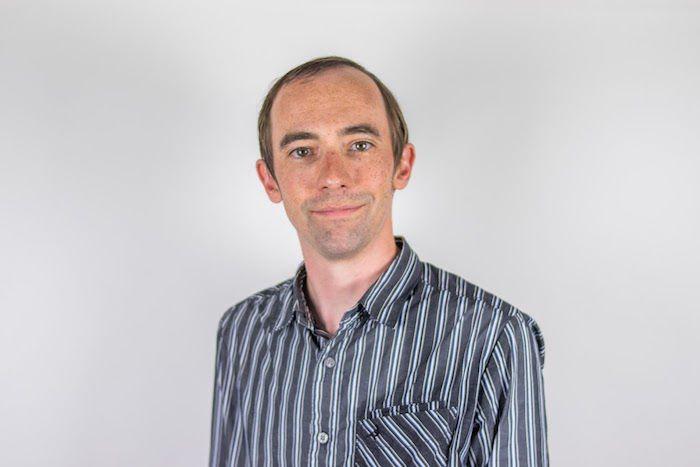 Hello, Indianapolis! We meet once again.
If my name sounds familiar to regular NUVO readers, there may be a reason for that. I first wrote stories and took photographs for NUVO back in late 2010 and early 2011 as a freelancer. And, now, I'm happy to announce I have returned, this time as News Editor, and I couldn't be more thrilled. Thank you in advance for reading.
I thought I should take this opportunity to reintroduce myself: I was born in Bloomington and grew up in Mitchell. I am the fourth generation in my family to work as a journalist. My wife, Ash, and I met when were both students at Indiana University. During my last semester there, I student taught in the United Kingdom for three months.
After graduation, Ash and I lived in Northern California for three years. We now have two children; a 4-year-old boy, Harper, and a 1-year-old girl, Emerald. We love discovering new coffee shops, eating out at restaurants, and visiting parks and museums. In what free time I do have, I listen to and create podcasts, read books, listen to and play music (in order of proficiency: guitar, bass and ukulele), and watch movies (favorite: The Big Lebowski) and TV shows (favorites: The Sopranos and The Office).
But, enough about me. Let's talk about you.
I'm so excited to begin this new chapter, but please understand I can't do this alone. At last count, more than 800,000 people called Indianapolis home. And, the metropolitan area is over 2 million. Every one of those people has a story to tell. It would be ludicrous for me to assume one person could possibly know where to begin with no help.
That's where you come in. I want to hear from you, our readers. Is there an issue we haven't covered you think we should know about? Is there something we have covered we could have done a better job with? Is someone making a difference in your community we don't know about? Want to give us constructive criticism? How about compliments? (Or, maybe, even, constructive compliments?) I want to hear about it.
I'm easy to reach. I promise. You can find me on Twitter. (My handle is @robaburg.) You can call me at my desk phone at 317-808-4614. (Make sure to include your name and phone number if you leave a voicemail.) You can send me an email at rburgess@nuvo.net. You can even send me something by regular mail at 3951 N. Meridian St., Suite 200, Indianapolis, IN 46208. I don't think you can send me a message via messenger pigeon as of right now, but I will certainly let you know if that changes.
"A good newspaper, I suppose, is a nation talking to itself," playwright and essayist Arthur Miller once said.
So, in that spirit, get at me, Indy.